2LG Studios want to make your home happier
Colour is key according to the London-based design duo — and now is the time to try
Images courtesy of 2LG Studio   Tuesday 28 April, 2020   Short read
Trying to introduce colour into your interiors can be as daunting as staring at a blank piece of paper. Do you approach it with a clear plan, or jump in with something that catches the eye, knowing you run the risk of being trapped into a colour scheme that you're not entirely convinced matches your style or home?
Plenty of inspiration can be found perusing Instagram or Pinterest, and for those that do, the account at the top of many peoples' list belongs to
2LG Studio
. Founded in 2014 by Jordan Cluroe and Russell Whitehead, the south east London interior design studio has garnered an international reputation (and 100,000 Instagram followers) for its playful use of colour, jumping between whimsical pastels and bold splashes of saturated tones.
But how to make the leap from 'saved for later' to action? Here, Cluroe and Whitehead open the doors to their home and share their tips on taking the steps to introduce touches of colour to your space, as well as their pick of some Soho Home pieces to get you started.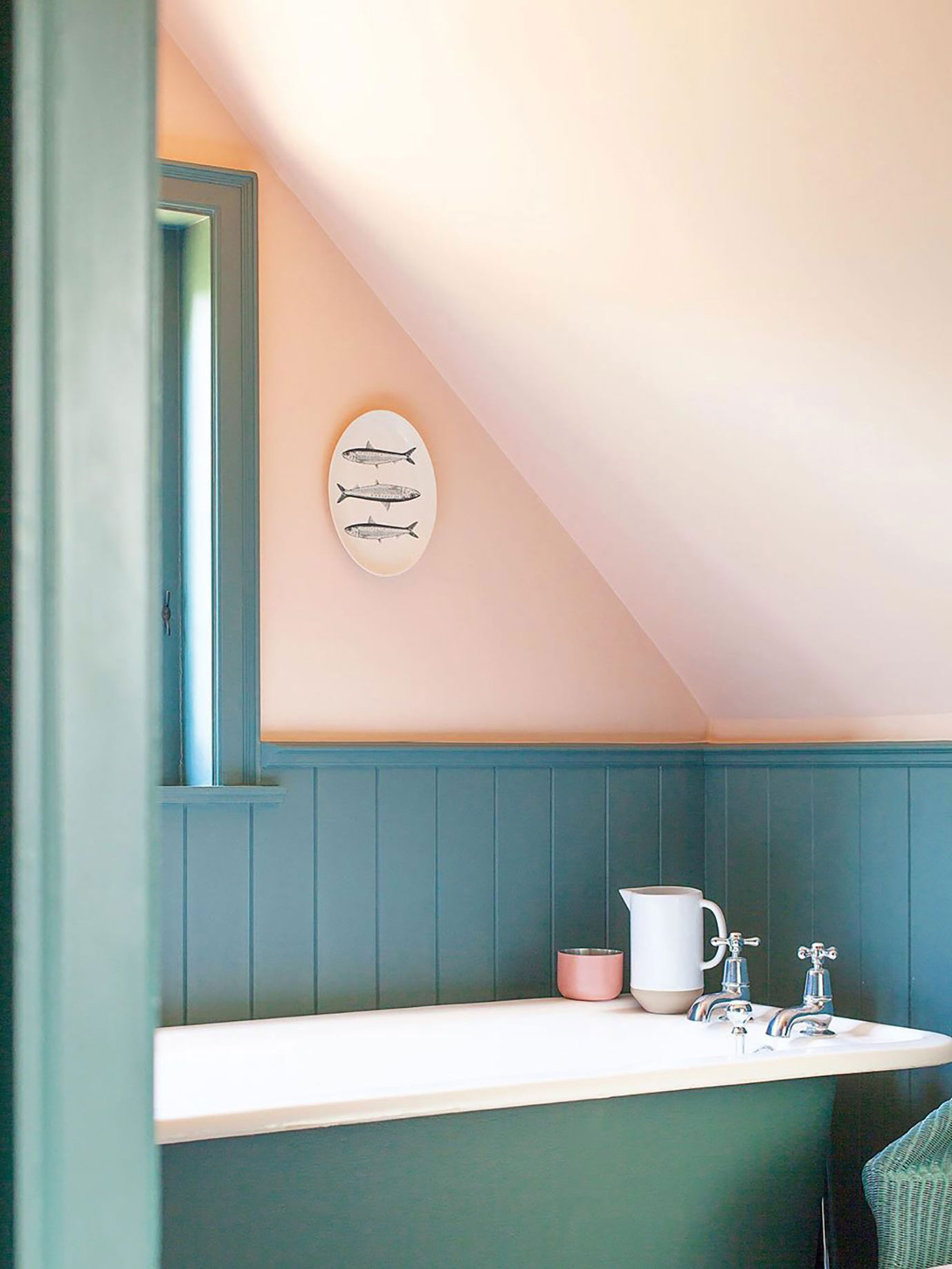 Before you begin: don't overthink it
'It's key that you don't aim for perfection – take the pressure off yourself and follow your instincts. What colours are you drawn to? Remember, colour is about bringing a smile to your face, and that's especially important when it's in your own space.'

Consider starting with artwork
'This is a great way to introduce colour into a room, and often artwork can give you inspiration for an entire scheme. Pick out three colours from your favourite piece and use them to pull together the room. Here, we have used pink, blue and mint green to really highlight the joyful colours in this painting by Emma Stone-Johnson.'

Focus on textiles
'A brightly coloured cushion or throw will add personality. Don't be too matchy-matchy with your choices – let your individuality shine. If you're not feeling super brave, go for larger upholstery pieces in a more liveable colour, then you can accent that with an ottoman or pouf in a deeper or more vibrant hue.'
Turn on the spotlight

'Lighting adds dimension to a room and can really change the way it looks. Not just overhead lighting – floor lamps and table lamps can also have a dramatic effect. Try moving your lights around to see how they alter the feel of the space and highlight the touches of colour. Consider introducing coloured lighting, too. In our sitting room, we wanted a bold statement, so opted for an iridescent, blue pendant feature.'


Bring the outside in

'Greenery and plants always make for a super-relaxed and inviting environment (something we all need a little more of right now), and they add a splash of colour, too. Whether it's flowers from your garden, or a beautiful oversized plant, bringing a floral touch to a room helps to lift the space with organic colour.'
See PLANTMOM's practical tips for house plants